CUPMAC AWARDS
Awards are categorized into two sections; Impression Awards and Production Awards.
Everyone, including those who do not attend the conference are encouraged to submit entries to the CUPMAC awards. Impression submissions will be printed and on display at the conference. Production submission samples can be brought with you to the conference or mailed/couriered to the conference venue if you are not attending the conference.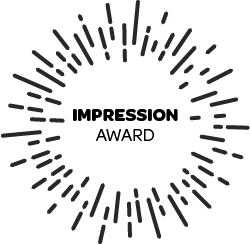 IMPRESSION AWARDS
There are 5 sub-categories to participate in. When submitting an entry, identify the project that was accomplished, describe the initiative you or your team took, the challenges and the achieved results. You are welcome to enter one project per category. You can also nominate one of your peers.
Collaborative Service
Significant institutional contribution working with another unit to achieve a goal. How did you discover an opportunity and assist a unit with a solution which benefited your institution?
Green Service
Instituted changes in operations which impacted recyclable, renewable and, sustainable environmental resources; or communicated your green efforts to your customers. What adjustments did you implement that increased your green reputation?
Accelerated Service
Successfully accomplished an extreme production deadline. What was your mission impossible and how did you make it happen?
Distinctive Service
Achieved innovative goals for growth while continued operational production demands. How did you continue daily production while implementing drastic changes such as new equipment installs, plant moves, or reorganization?
Hall of Fame
In-plant employees who exemplify the highest standards of service to their institutions along with contributions to the CUPMAC organization and the in-plant community as a whole. Do you continue to run your operation while sharing your knowledge with other in-plants? Nominate a colleague if you'd like to see special recognition for a mentor.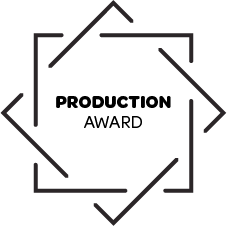 PRODUCTION AWARDS
There are 4 sub-categories to enter. For each entry, describe details about design, equipment and paper specifications used to produce the piece. Provide two samples of a completed production piece for review.
Only one submission per category.
Digital Black/White
Digital Colour
Graphic Design
Large Format
PEOPLE'S CHOICE
The People's Choice award will be selected from all entries in the production category and will be judged by CUPMAC attendees and presented at the annual awards dinner.
How does it work?
JUDGING
Independent third party industry experts judge the Production submissions prior to the Annual Awards Dinner. CUPMAC members attending the conference judge Impression submissions. 
AWARD PRESENTATION
We will be announcing and celebrating our CUPMAC Award winners at the annual CUPMAC conference prior to our Dinner event.
Production samples and Impression stories will be on display during the conference for judging.
Production samples will be on display during the conference for members to vote for "Best in Show".

Impression Award submission stories will be printed onto postcards and on display for judging.

You do not need to be present to win. Awards will be mailed to the winners that can't personally accept an award at the conference.
ENTERING
Complete an individual entry form for each person you nominate.
You can enter a submission to all categories using a single form.
Awards are open to all CUPMAC members, you do not have to attend the conference to enter or win.
You can enter as many categories as you wish, but may only enter each category once.
Entries must be accomplished in the same year as the CUPMAC conference.

Production Award submission samples can be brought with you to the conference or mailed/couriered.